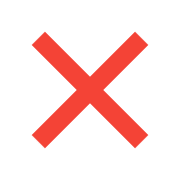 Scottsdale, AZ: Newristics is excited to announce a partnership with the University of Pennsylvania's prestigious Master of Behavioral and Decision Sciences (MBDS) program.
The partnership extends to 2 different initiatives:
The first initiative was the Spring Design Challenge 2020–a two-month project where student teams competed in proposing ideas for a real-world business problem. As a part of this project, each team designed a product to better identify the target audience's underlying decision heuristics in qualitative research. After its successful completion, this initiative is slated to become a recurring competition.
The second initiative with MDBS got students immersed in Newristics' message heuristicization process. Working on this unique process, the students got to apply decision heuristic science to real content with the aim of improving the content fluency and impact. After the advent of Covid-19, students forced into remote learning have had to deal with a diminished learning experience; this partnership with Newristics positively impacted students' exposure to healthcare and marketing in an applied context while providing Newristics brilliant minds from a premier institution. Four students have been identified for a potential long-term internship and employment upon graduation.
About the MBDS Program
MBDS is an interdisciplinary program that draws on contemporary theories and research surrounding human behavior and decision-making. Students establish a theoretical, methodological, and quantitative foundation with a set of core courses in behavioral economics, psychology, and social norms, and public policy to model human behavior and at an individual and group level.
Students enhance this foundation by specializing in their desired area with electives available in the Wharton School, Annenberg School for Communication, Penn Law, Perelman School of Medicine, and the School of Policy and Practice. The MBDS program prepares students to diagnose and shape human decision-making in business, public policy, education, and medicine.